About Us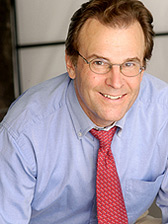 John Hillner was born and raised in Chicago, Illinois. After graduating from Denison University in Granville, Ohio he came to New York City where he has pursued a successful career in Theater and Film. He has appeared in 10 Broadway shows and has worked in Los Angeles in over 20 prime time TV productions and many major films.
The other side of John's creativity includes a lifelong passion for woodworking. His appreciation for craftsmanship and attention to detail were gained at an early age from working side by side with Swedish artisans in his father's painting business. During college his design and building skills were honed in the theater scenic shop under the guidance of award winning designer Calvin Morgan. He was also a partner in the custom carpentry firm of BZH Inc. The New York City based company specialized in constructing beautiful free–standing furniture pieces as well as filling commissions to design practical living areas out of underutilized spaces in apartments of all sizes.
After years of working in all aspects of custom carpentry, John recognized the need for a niche business of personalized design and construction in Manhattan and started JMH Woodcraft Inc. in 2008. John's wife Wendy also lends her talents as an expert furniture refinisher and restorer when the job requires. The Hillner family (which also includes children Amy, Nick and Jack) lives on the upper west side of Manhattan.